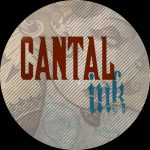 Killer Ink Tattoo at Cantal Ink
Lipiec 26, 2017

Lipiec 26, 2017

pl

https://www.killerinktattoo.pl/skin/frontend/killer/default/images/logo.svg

https://www.killerinktattoo.pl/
If you're going to set up a tattoo convention, what better place to hold it than a quaint little village in south-central France?
We jetted over the Channel at the beginning of July for Cantal Ink, aka the Chaudes-Aigues International Tattoo Festival in France, and shot our latest video!
It features some of our sponsored artists, awesome tattoos, incredible scenery, and men on stunt bikes, so make sure to check it out!
Cantal Ink was the brainchild of its current President and Killer Ink sponsored artist Stéphane Chaudesaigues, first taking place back in 2013.
Nowadays, Cantal Ink features some of the world's most renowned tattoo artists in an idyllic setting, and our artists did pretty well when it came to the competitions at this year's festival.
Thomas Carli-Jarlier from Noire Ink won 'Best of Sunday' and '2nd Best of Show' at the convention, while fellow French artists Calvin Moktar and Angelique Grimm went home with 2nd and 3rd 'Best of Saturday', respectively.
Make sure to check out our conventions page and social media accounts to keep up to date with what conventions and events we will be attending in the future!