Carbon Black – Tusz do tatuażu – Sumi 01
SKU CARBON-BLK-01
Produkt niedostępny
Tylko %1 pozostał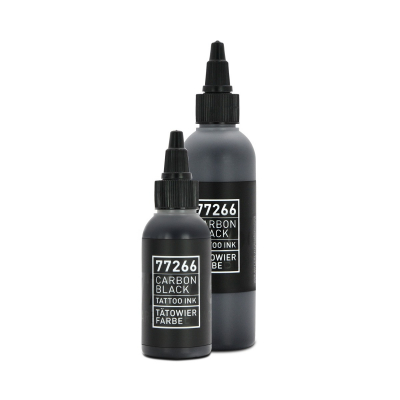 Tusz do tatuażu Carbon Black to seria wysokiej jakości czarnych farb w pełni zgodnych z najnowszymi przepisami UE, dyrektywy REACH.
Dzięki zaawansowanym technologicznie procesom produkcyjnym i zastosowaniu najlepszych składników, tusze Carbon Black oferują maksymalną odporność na blaknięcie i stabilność pigmentu w skórze.
Tusz do tatuażu Carbon Black – Sumi 01 to jasnoszary tusz greywash o zawartości pigmentu 10%, idealny, aby tworzyć jedwabiste cieniowania.
Dane produktu:
Pojemność: 50 lub 100 ml
Zgodność z najnowszymi przepisami UE, dyrektywą REACH
Dostawa
Wszystkie zamówienia złożone i opłacone przed godziną 16:00 (w dzień roboczy) zostaną wysłane w tym samym dniu przesyłką kurierską zwykłą lub ekspresową w zależności od wybranej opcji.

Koszt wysyłki uzależniony jest od wymiarów i wagi paczki i wynosi już od 11, 95 EUR (przesyłka kurierska – UPS).Dostępna jest również opcja przesyłki ekspresowej z dostawą w następny dzień roboczy.
Gwarancja
Proszę kliknąć tutaj, aby zapoznać się z zasadami dotyczącymi gwarancji.