Clipcord standardowy
SKU CLIP-STANDARD
Produkt dostępny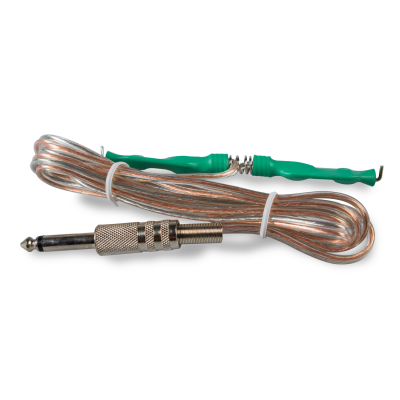 A durable, economical and flexible tattoo clip cord with standard jack input. Idealny jako główny lub zapasowy kabel.
Właściwości:
Kabel wysokonapięciowy
Długość: 2 m
Positive indicated with pinkish red wire
Dostawa
Wszystkie zamówienia złożone i opłacone przed godziną 16:00 (w dzień roboczy) zostaną wysłane w tym samym dniu przesyłką kurierską zwykłą lub ekspresową w zależności od wybranej opcji.

Koszt wysyłki uzależniony jest od wymiarów i wagi paczki i wynosi już od 11, 95 EUR (przesyłka kurierska – UPS).Dostępna jest również opcja przesyłki ekspresowej z dostawą w następny dzień roboczy.
Gwarancja
Proszę kliknąć tutaj, aby zapoznać się z zasadami dotyczącymi gwarancji.