Kabel springcord bez sprężyny Killer Ink Premium (1,8m)
SKU CLIP-WWS
Produkt dostępny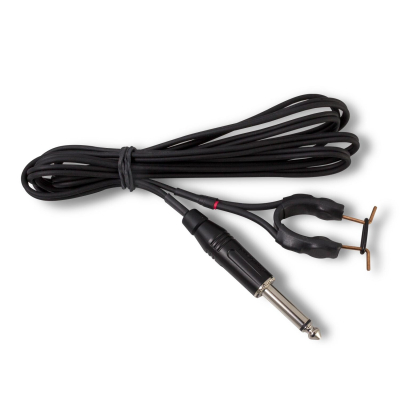 This 1.8m long premium springless clip cord is very light and flexible. Handmade in the USA with high quality components, making it durable and reliable. Will not stick to clip cord sleeves like silicone cords do. Features a high-quality phono plug at one end and solid copper clips on the other. All Killer Ink Premium Clip Cords are tested prior to packaging to ensure quality control.
Key Features:
Lightweight springless clip cord
1.8m
High-quality phono plug and solid copper clips
Made in USA
Dostawa
Wszystkie zamówienia złożone i opłacone przed godziną 16:00 (w dzień roboczy) zostaną wysłane w tym samym dniu przesyłką kurierską zwykłą lub ekspresową w zależności od wybranej opcji.

Koszt wysyłki uzależniony jest od wymiarów i wagi paczki i wynosi już od 11, 95 EUR (przesyłka kurierska – UPS).Dostępna jest również opcja przesyłki ekspresowej z dostawą w następny dzień roboczy.
Gwarancja
Proszę kliknąć tutaj, aby zapoznać się z zasadami dotyczącymi gwarancji.